"Breiter Planet Properties actively serves and supports the booming cannabis industry across the United States, Canada, Mexico, Jamaica, and India. We bring value to the entire cannabis industry from cultivators to dispensaries, by ensuring that the small, medium, and large cannabis businesses maintain a profitable operation and maximize their yield."

- Andrew Breiter-Wu, President
Invest Your Capital into Solar Assets
We know the unique challenges that the cannabis industry has with managing capital and one great place to invest your excess cash is into owning solar assets that both improve your operation's margins while producing attractive yields
Electricity is one of the largest costs of goods sold in the cannabis industry. By owning an electricity generating asset, once its paid off, its producing electricity with a useful life of 30+ years
With the high federal taxes cultivators experience, by owning solar assets, you are able to reduce their tax liability with the 30% federal tax credit while also depreciating the solar assets
Increase Your Margins
As part of a 2018 report from The Cannabis Conservancy, researchers collected energy consumption rates from a handful of indoor grow operations around Colorado, who reported using about 1,200 kilowatt-hours of energy per pound of marijuana produced
Energy expenses account for up to 50% of the total wholesale costs, with energy being the second highest cost, behind labor

When you complete the loan payments on your solar project, the only bill you may have will be a small grid connectivity fee and the cost of whatever energy you draw from the grid that may be in excess of what your solar energy system produces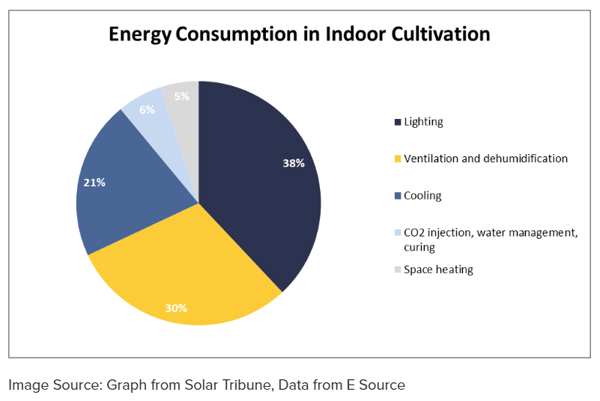 Grow without Operational Limitations
In order to maintain quality, maximize yield, and protect the product, most legal marijuana is grown in indoor operations where all light, air, and moisture is completely controlled which is an energy-intensive operation
With medical and recreational cannabis now legal in over 30 states in the United States with a market potential of $23 Billion by 2025, there is an incredible amount of "growth" that the industry will be experiencing
The companies that will succeed long term in this industry need to maximize their profitability now, rather than wait until margins get squished with more and more cultivators coming online in the marketplace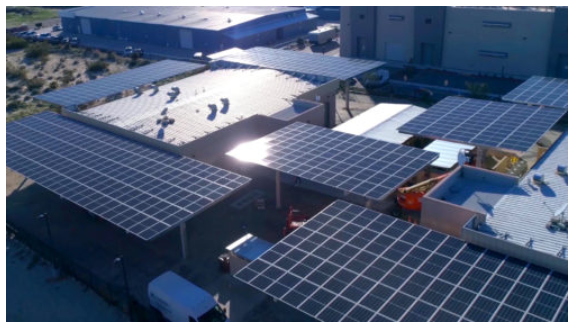 Build a Sustainable Brand
There is no question, consumers are becoming more socially and environmentally conscious, thus by providing a sustainable sourced flower to your clients, you will be able to both be competitive with other brands and sell at a higher price
Have You Explored Solar in the Past but Didn't Proceed?
Few cultivators can cover 100% of their energy use purely through a rooftop solar installation, thus, rooftop (only) solar projects are not always attractive
Breiter Planet Properties maximizes the solar potential of your real estate by leveraging solar canopies and other unused land for a solar development project
If your property does not have enough real estate for a system that fully offsets your electric demand, Breiter Planet Properties leases land nearby and develops a solar farm that provides the majority of your energy demand.
With legal marijuana not being federally recognized, it creates complications in securing financing for cannabis plus solar projects. We specialize in structuring solar financing deals with our network of capital partners to ensure we can structure an option that best serves your financial situation.