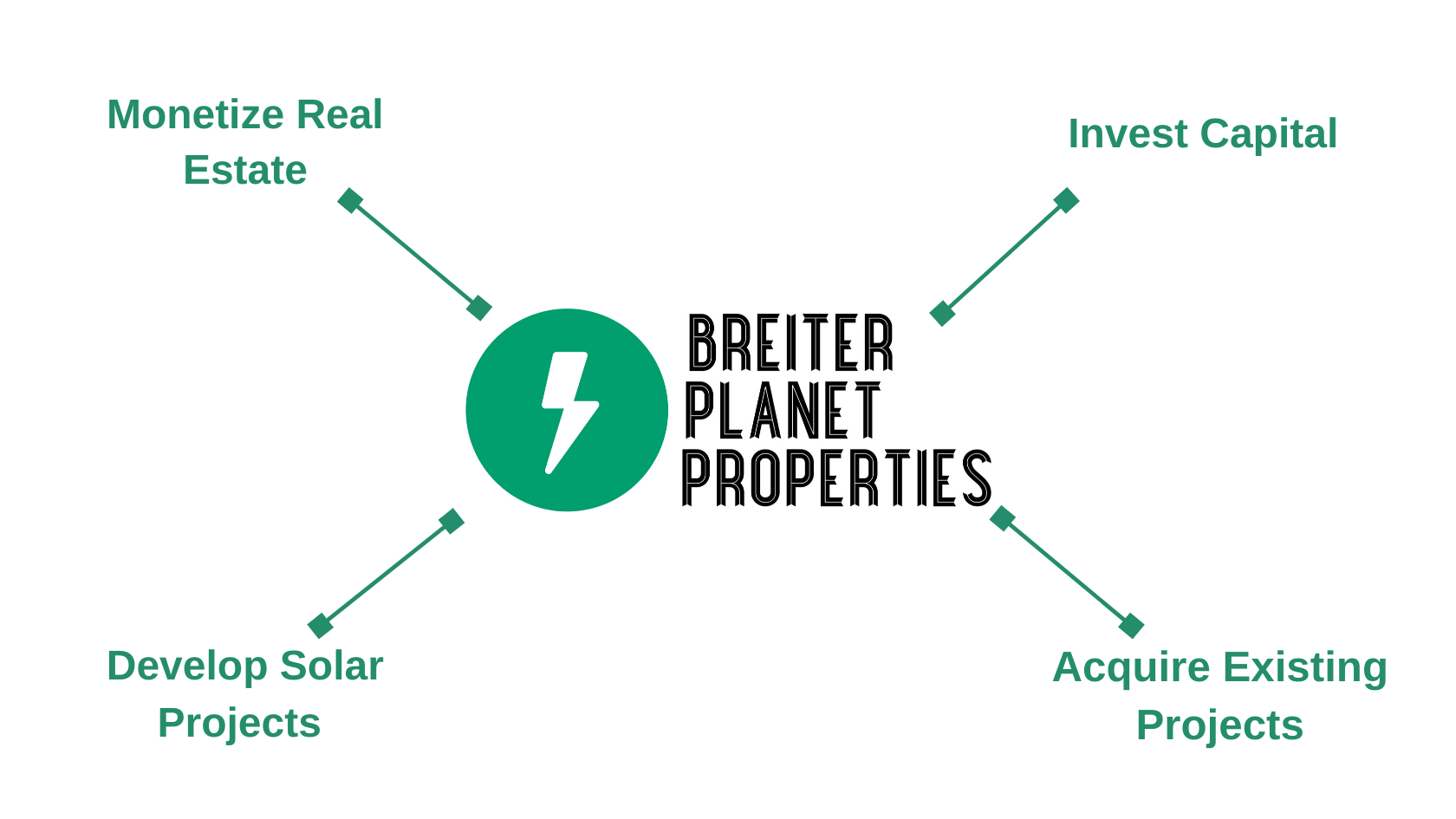 1. Monetize Real Estate
Lease your unused land, parking lot space, or open space to Breiter Planet Properties. We handle all maintenance and operations, and send the energy produced to the utility. We will pay you a base rate for your land for the duration of the lease.
2. Invest Capital
We invest capital into solar projects, let the money go to work, and provide investors with a clear return on their investment. We focus on financing solar projects around the globe with credit stable energy offtakers.
3. Develop Solar Projects
We lead projects through the development process: From origination to engineering and planning, permitting and utility approval, construction, interconnection to the grid, operations and maintenance, and ultimately, long term asset management.
4. Acquire Existing Projects
We are actively acquiring existing projects across the globe and are a business focused on collaboration. Explore our website or schedule a call to learn more about how we can work together.
Contact Us